Foundation Training
We are frequently asked by clients for "exercises and stretches" that would best fit their lifestyle needs to avoid getting back in pain. There were a couple of practices we encouraged clients to try, such as Egoscue, but nothing that really stood out in our minds as something we would confidently say, "Yes! Do this..."
Enter colleague and close friend Mike Lane, DC. Mike brought a Foundation Training workshop to our office in 2016. After participating, we knew that Foundation Training was the answer to the question we are so frequently asked. We have witnessed the power of this practice first hand and are completely convinced of its efficacy, so we are building a studio to bring it to the Bay Area! It will be the first Foundation Training studio on the Peninsula! We are so excited to see you here. Come see how Foundation Training can profoundly change your life.
Foundation Training is a system of exercises designed to restore natural movement patterns. At the core of these exercises is Anchoring and Decompression to combat the constant compression our bodies experience every day due to gravity. Include Foundation Training daily and you will constantly increase your body's awareness to improper movement, so you can make adjustments and begin to halt many of the degenerative processes causing you chronic pain. You will benefit from this powerful practice, which can be done anywhere, anytime as microbreaks in your day!
Join us for an opportunity to work with a Certified Instructor and let us empower you to begin your pain-free journey.
Currently, we offer private sessions with our clients. We are in the process of expanding our offerings to include classes, workshops and seminars to offer a deeper knowledge and understanding of how it all works, as we prepare to launch Gravity 101 Studio! Until then, below you will find links to upcoming workshops: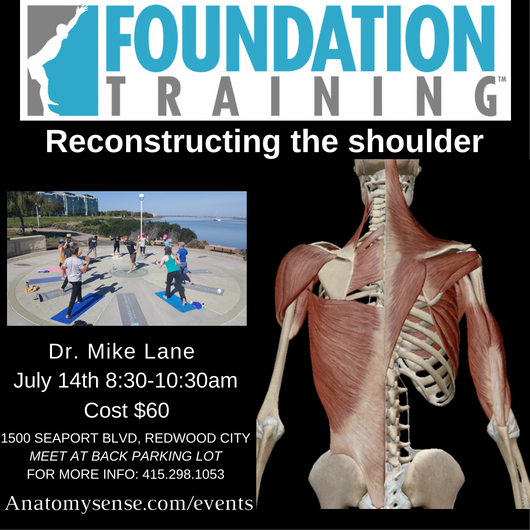 If you would like to be contacted about our Foundation Training schedule @ Gravity 101 when we know the dates and details, join our Mailing List and we'll email you. Countdown to our Grand Opening...August 2018!
Until then, Foundation Training offers an online streaming learning program to help bridge the gap of when we see you. Introducing Core Elements! Practice anytime, anywhere on any device! Click here for more details.