Foundation Training
We are frequently asked by clients for "exercises and stretches" that would best fit their lifestyle needs to avoid getting back in pain.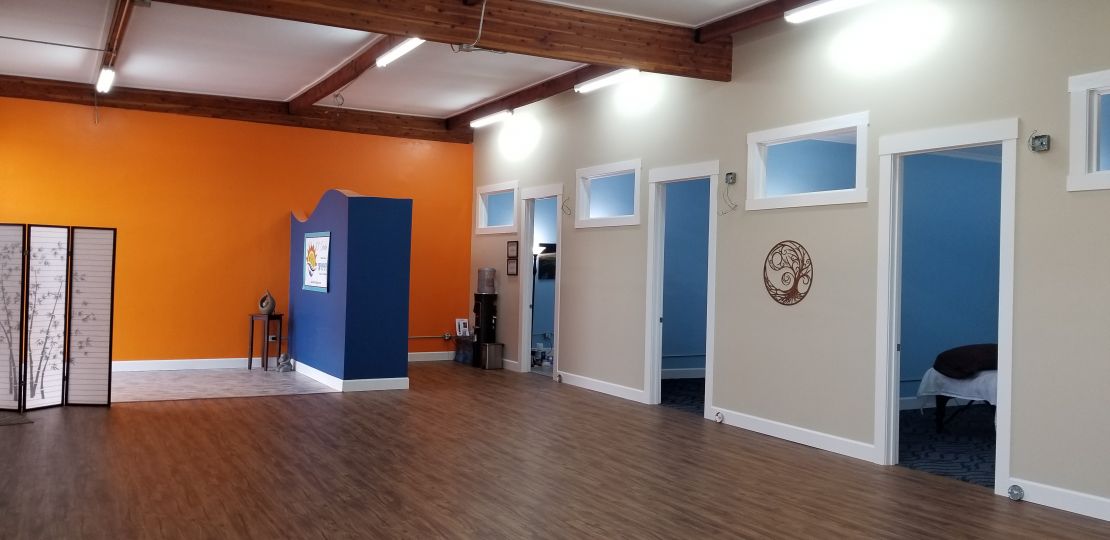 Our colleague and close friend Mike Lane, DC brought a Foundation Training workshop to our office in 2016. After participating as students, we knew that Foundation Training was the answer to the question we were so frequently asked.
We have witnessed the power of this practice first hand and are completely confident in its effectiveness, so much so, we took the certification class and built a studio to bring it to the Bay Area! It is the first of its kind on the Peninsula! We are so excited to share this practice with you. Come see how Foundation Training can profoundly change your life.
Gravity 101 Studio is NOW OPEN!
Yes, we're open and holding classes. Check out our current schedule:
Check back periodically as the calendar is updated from time to time.
We are currently offering the following at Introductory prices* until January 1st:
$25* - 60 minute a.m. FT from 7-8:00 am
$12* - 30 minute Lunchtime FT from 12-12:30 pm
$50* - 2 hr FT Intro Workshop -1st Sunday each month from 9-11:00am
$50* - 2 hr FT Workshop Focus areas - 3rd Saturday each month from 9-11:00am
You may pre-register and pre-pay for the "Lunchtime FT" classes or simply drop-in.
Please register for the "a.m. FT" class and the workshops in advance, as space is limited
** Online Registration for classes/workshops **
If you would like to be contacted about upcoming events for Foundation Training, simply email us to join our Mailing List so we can keep in touch.
Until then, Foundation Training offers an online streaming learning program to help bridge the gap of when we see you. Introducing Core Elements! Practice anytime, anywhere on any device! Click here for more details.