JonPierre's Bio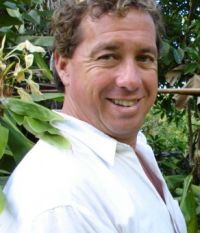 JonPierre is a California Certified Massage Therapist since 2010. Certificate #13841. He has long been a client of many therapeutic modalities since the 1970's when he first sought help for his own pain issues. Having had such a broad exposure to many types of bodywork, JonPierre was drawn to learn more and become a practitioner himself to help others get out of pain.
JonPierre was most impressed by the results of the Hendrickson Method when his sports massage therapy instructor worked on him while he was taking classes at the "Body Therapy Center" in Palo Alto. That defining moment led him to "The Hendrickson Method" and Thomas Hendrickson, DC at the Hendrickson Institute in Berkeley, CA. With Dr. Hendrickson's work, JonPierre found fast and effective pain-relief and knew this technique was something he needed to explore and put into his own practice. He became a Hendrickson Method Therapist in 2004.
As a therapist, JonPierre is frequently asked by clients for "exercises and stretches" that would best fit their lifestyle needs to avoid getting back in pain. Enter colleague and close friend Mike Lane. Mike brought a Foundation Training workshop to our office in 2016. After participating, JonPierre knew that Foundation Training was the answer to the question he was so frequently asked. Currently, JonPierre is working towards his goal of becoming a Master Trainer in Foundation Training.
Combine your treatment with a one-on-one private Foundation Training session with JonPierre.
Also, stay tuned for upcoming Foundation Training workshops with Mike Lane, DC.